At Pierce Heating & Air Conditioning, our support of your operation or refrigeration system doesn't end after the sale. Pierce is committed to keeping your operation running smoothly and worry-free as possible. We stand behind every system and piece of equipment we sell.
Pierce Heating & Air Conditioning service technicians are trained, certified and committed to continued education. Pierce Heating & Air Conditioning takes great pride in our ability to properly service each one of our customer's needs no matter what the problem might be.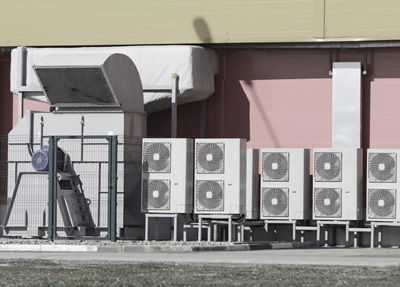 We employ an excellent, committed fleet of techs, who respond from our centrally located facility in Lancaster to service all of Los Angeles and Kern County. Our techs are available to serve you 365 days a year, 24 hours a day.
Preventative Maintenance – When your equipment is clean and well-maintained, it operates more efficiently and has less chance of breaking down. We offer preventative maintenance serivce contracts that keep your equipment up and running.
Pierce also stocks parts for all the equipment we service. Each of our trucks and warehouse carries a substantial parts inventory. We can supply parts to support your refrigeration and/or heating operations wherever they are located.